Sicurezza Valori security company
An all-round security advisor
Sicurezza Valori, founded within the parent company Vicenzasped,
aims to meet the increasing demand and need for security.
With over 100 security guards and advanced technologies, we can meet every client's request,
even the most sophisticated ones.
The company uses multi-protocol technological systems. This helps us manage any type of intruder detection system and connect it to our operations center. To do so, we use alarm communication systems, such as bidirectional radio links, GPRS, telephone line, GSM, and ADSL. The connection devices are provided to the customer on a free lease basis, installed and maintained over time by our technicians. Alarm signals management follows the client's specific needs. When necessary, a security guard will be dispatched to the location and the client will be immediately alerted by phone.
We can establish a connection between any type of fire alarm system to our operations center, also according to the relevant standard UNI EN 54-21. Alerts and on-site intervention management are customizable.
This service is associated with each alarm connection. When needed, a security guard will be dispatched to the client's facility for inspection. The operations center will dispatch guards and alert the customer and local law enforcement in case of danger or property breach.
This is a very effective security service. It monitors your property remotely and uses images from video surveillance to protect your assets. Live video feed can be scheduled at specified time intervals, and in response to an alarm, as agreed with you. If case of danger, the operations center will dispatch its own guards and police officers and alert you.
This remote service controls and manages access allowing only authorized people on your property. Our central operator can remotely grant access to certain areas only to authorized people, open doors/gates, and disable any intruder detection system following your instructions. To enable this service, your video surveillance system must be connected to our operations center. Specific electric locks and intercom need to be remotely connected through an appropriate management system and dedicated network.
This service can be scheduled during the day and at night at a specific location for the time strictly necessary to perform the required checks. Security guards wear uniforms and badges. They use rotating flashlights and vehicles equipped with radio communication. If a guard detects a dangerous situation, they will ask the operations center to dispatch more officers and law enforcement. The operations center will promptly report the situation detected to you.
A permanent security guard provides this service, indoor or outdoor. Their duties include intruder detection, badge checks, and surveillance. One or more armed, uniformed guards, appropriately equipped and with two-way radios, know the location, its risks, and the service to perform in advance. They promptly report any suspicious activity to our operations center, thus preventing potential criminal activities. The service is also for banks and post offices headquarters or branches, and wherever high-value assets are handled, as this may attract criminal activities. In such cases, this is an anti-robbery service.
Satellite-based location tracking and management of vehicles, while alerting the owner. This service is for individuals and companies with vehicle fleets running in Italy and Europe. The service is customizable to the user's security needs.
Our security guards escort the transportation of valuables performed by the user using their own vehicles. This service requires radio-connected vehicles equipped with a satellite tracking system.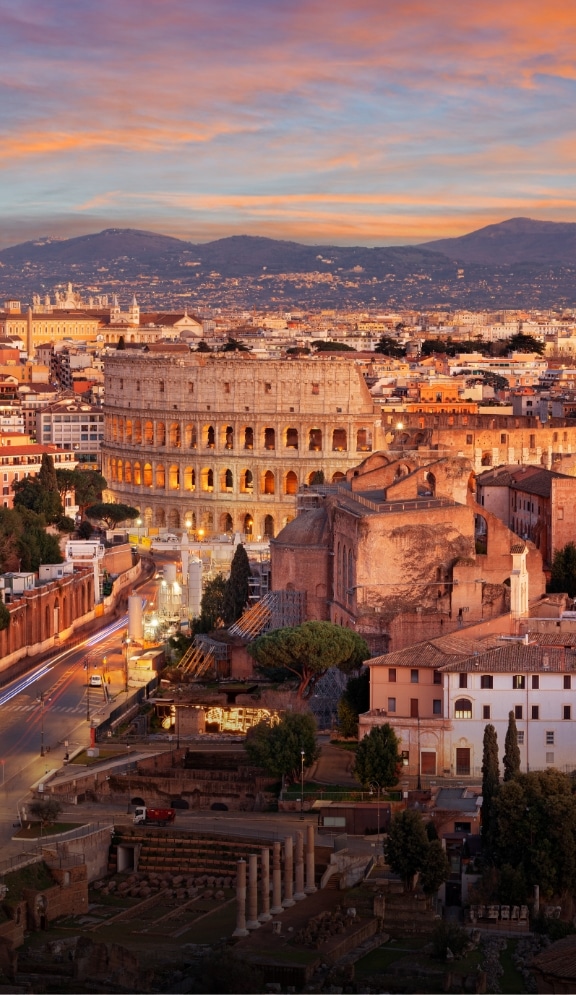 Via dell'Archeologia n. 700065 Fiano Romano (RM)